​
How to Follow Up on Jobs You are Not Interested In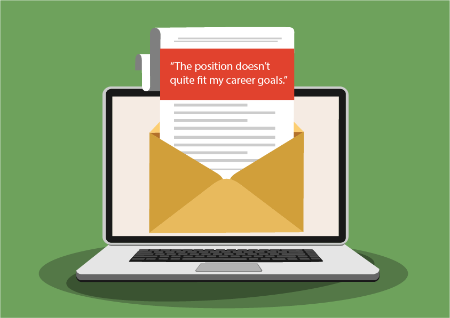 A follow-up email expressing your gratitude for the opportunity, even if you do not want the job is an excellent way to make a lasting impression on employers. This can be helpful if your paths cross again or to simply show professionalism.
Following up on jobs that do not meet your personal missions should be done in a professional manner. Therefore:
Be diplomatic. Avoid negative descriptions in addressing why the job or the company is not for you.

Be gracious. Decline politely and express your appreciation for being considered for the job.

Respond. Reply or acknowledge a message instead of making the recruiter wait for your response. Alternatively, use social media platforms to reach out to the hiring managers.

Provide your reasoning. This can be beneficial to hiring managers in knowing where to adjust for future hiring.
Remember that you are rejecting the job and not the hiring manager. Leave a good impression, as you might want to work with the company in the future once a better offer comes along.
​
​
​