Finding a job that fits your skills, interests, and ambitions can be challenging. With the advent of online job portals, job hunting has been simplified and more efficient. One such renowned platform is Monster.com. Known for its vast job listings and career resources database, Monster is a fantastic tool for job seekers worldwide. This blog will guide you step-by-step on how to apply for jobs on Monster.
​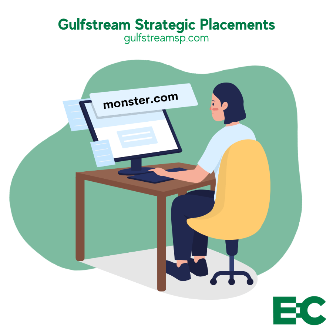 Step 1: Create a Monster Account
Before you start your job hunt on Monster, you will need to create an account. Visit the Monster.com homepage and look for the "Sign In" button at the top right corner. Click on the button to see an option to "Register." Fill in the required details, including your full name, email address, and preferred password. After filling in these details, click on the "Register" button.

Step 2: Complete Your Profile
The next step after account registration is completing your profile. Your profile is your professional online presence, so it's essential to fill it out accurately and thoroughly. This includes uploading your updated resume, and filling in your educational background, work experience, skills, and more. Remember, a well-rounded and complete profile attracts more employers and increases your chances of landing your dream job.
​
Step 3: Set Up Job Alerts
Monster's job alert feature helps you stay informed about the latest job openings in your chosen field. By setting up job alerts, you will receive notifications via email or on your Monster account whenever a new job that matches your criteria. To do this, click "Create a Job Alert" and enter your job preferences, such as job title, preferred location, and frequency of alerts.
​
Step 4: Searching for Jobs
You can search for jobs with your profile complete and job alerts set up. The search bar at the top of the page allows you to search by job title, keywords, or company name. You can filter the results by location, job type (full-time, part-time, contract), and posting date to find the most relevant opportunities.
​
Step 5: Apply for Jobs
Once you have found a job that interests you, click on the job title to read more about it. Each job listing will include a job description, qualifications, location, company information, and, sometimes, the salary range.
If the job aligns with your skills and career goals, click the "Apply" button. This will typically redirect you to the employer's website, where you will fill in the application and possibly upload your resume and cover letter. However, this process may vary depending on the employer's preferences. Some jobs allow you to apply directly through Monster using the resume on your profile.
Remember, each job application should be tailored to the specific job listing. Ensure your resume and cover letter highlight the skills and experiences that make you a good fit for the particular job and company to which you're applying.
​
Step 6: Follow Up
After you've applied for a job, consider following up with the employer after a week or two unless the job listing asks explicitly not to. This shows your continued interest in the role and can help your application stand out.
​
Applying for jobs on Monster is a straightforward process that gives you access to many job opportunities. Keep your profile updated, be proactive in your job search, and make sure your applications are tailored to each job. Remember, patience and perseverance are essential in any job search. Happy job hunting!