In today's competitive job market, finding the right employment opportunity can be challenging and time-consuming. However, with the advent of online platforms like Glassdoor, job seekers now have a powerful tool. Glassdoor provides a wealth of information, including company reviews, salary insights, interview experiences, and job listings. This article presents a comprehensive guide on effectively navigating Glassdoor to find your dream job.
​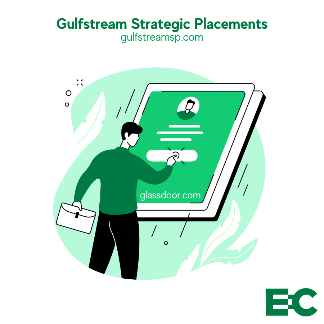 Create a Compelling Profile: The first step to effectively utilizing Glassdoor is to create an impressive and informative user profile. A complete profile enhances your credibility and increases your chances of catching the attention of employers. Include details about your skills, experience, education, and any other relevant information that can showcase your qualifications.

Explore Company Insights: One of the standout features of Glassdoor is the company reviews and ratings provided by current and former employees. Spend time exploring these insights to better understand the company's work culture, management style, and employee satisfaction. This information can help you assess if the company aligns with your values and career goals.

Utilize Salary Data: Glassdoor is renowned for its comprehensive salary database, offering insights into compensation packages for various job positions and industries. Leverage this data to research salary ranges, bonuses, and benefits specific to your desired role. Understanding salary benchmarks can empower you during salary negotiations and ensure you receive fair compensation.

Tailor Your Job Search: Glassdoor provides a robust search engine that allows you to filter opportunities based on location, industry, job title, experience level, and more. Refine your search criteria to target positions that match your qualifications and preferences. Use advanced search options to narrow down results and save time by focusing on the most relevant job listings.

Read and Leave Reviews: Just as you benefit from reading company reviews, contributing your insights can help other job seekers. After interviewing or working with a company, leave a thoughtful and honest review to share your experiences. This not only helps others but also strengthens the overall Glassdoor community.

Leverage Interview Insights: Glassdoor offers a section dedicated to interview reviews and experiences shared by candidates who have gone through the interview process at various companies. These insights provide valuable information about the interview format, types of questions asked, and even tips for success. Use this knowledge to prepare yourself thoroughly and increase your chances of acing the interview.

Set Job Alerts: Take advantage of opportunities by regularly checking Glassdoor. Instead, set up job alerts based on your preferred criteria. Glassdoor will send you email notifications whenever new jobs matching your specifications are posted, ensuring you stay updated and never miss an important opportunity.

Network and Connect: Glassdoor facilitates networking and professional connections through its platform. Connect with professionals who work in your desired field or companies you are interested in. Engage in discussions, ask questions, and seek advice from industry experts. These connections can provide valuable insights and potential leads for job opportunities.
​
In today's digital age, Glassdoor has emerged as a powerful resource for job seekers, offering a wealth of information to aid in the job search process. By creating a compelling profile, exploring company insights, utilizing salary data, tailoring your job search, and leveraging interview experiences, you can maximize your chances of finding the perfect job through Glassdoor. Stay proactive, network, and use the platform's features to your advantage, and you'll be on your way to securing your dream job.​