​
The Primary Benefits of Working for a Manufacturer Rep Firm in the Commercial HVAC Industry
In the diverse landscape of careers in the HVAC (Heating, Ventilation, and Air Conditioning) industry, many opportunities exist for professionals. One of these opportunities lies within manufacturer representative firms. These organizations work closely with manufacturers of HVAC systems and components, providing a critical link between manufacturers and clients within the commercial sector. This blog article will highlight the key benefits of working for a manufacturer rep firm in the commercial HVAC industry.

Direct Industry Experience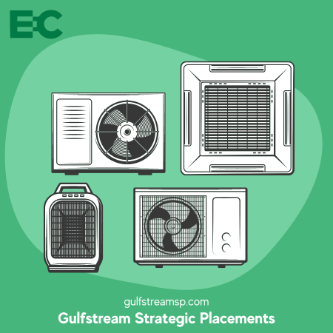 The HVAC industry is complex and constantly evolving with the development of new technologies and practices. Working as a manufacturer representative allows you to stay on the cutting edge of these advancements. You'll have direct exposure to the latest HVAC technologies and trends, providing invaluable insights into the industry's future. This experience can be a stepping stone towards leadership positions within the industry, offering a growth trajectory that few other roles can match.

Continuous Learning Opportunities
Manufacturer rep firms invest significantly in training their employees about the products they represent. You'll have ongoing opportunities to expand your technical knowledge and skills. The constant flow of new products and updates will challenge you to maintain high competence. You may also learn about ancillary aspects, such as business-to-business marketing, sales techniques, and customer relationship management, further diversifying your skill set.

Strong Industry Relationships
Manufacturer reps work with various stakeholders, including contractors, engineers, and end-users. As such, you'll have the chance to build and maintain relationships within the industry. These relationships can lead to long-term partnerships and even future business opportunities. Networking this way opens doors to broader career prospects within and beyond the HVAC industry.

Increased Job Stability
Given the crucial role HVAC systems play in our daily lives, from maintaining comfortable indoor climates to ensuring proper ventilation, the industry enjoys the stability many other sectors lack. This stability and the ongoing need for manufacturer reps to liaise between manufacturers and the commercial industry contribute to increased job security.

Rewarding Compensation and Incentives
Due to the specialized nature of the role and the high level of industry knowledge required, manufacturer reps often enjoy competitive compensation packages. In addition to base salaries, there may also be performance-based incentives, including bonuses and commissions, for successful sales or contracts.

Autonomy and Flexibility
Working for a manufacturer rep firm often provides more flexibility than other commercial HVAC jobs. You can manage your schedule, meet clients at various locations, and strategize your sales approach. This level of autonomy can lead to greater job satisfaction and a healthy work-life balance.

In conclusion, choosing a career at a manufacturer rep firm within the commercial HVAC industry can offer a unique blend of benefits. It provides an enriching and diverse work experience and offers opportunities for continuous learning, relationship building, job stability, competitive compensation, and flexibility. If you are passionate about the HVAC industry and enjoy creating meaningful business relationships while representing leading-edge products, a manufacturing rep career could be an ideal fit for you.
​
​