The Essential Role and Responsibilities of a Sales Engineer in HVAC Distribution and Manufacturer Rep Companies
​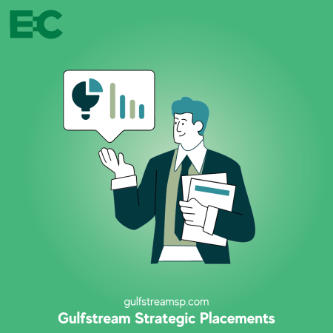 ​Sales Engineers play a pivotal role in the world of Heating, Ventilation, and Air Conditioning (HVAC). Their work sits at the crossroads of engineering acumen and sales prowess. Although they carry the title of 'engineer,' their responsibilities go far beyond mere technical duties. Their primary role is to mediate between customers and engineering teams, ensuring that products meet technical specifications and fulfill customers' needs.
If you're considering a career as a Sales Engineer in an HVAC distributor or manufacturer rep company, or if you're a business looking to hire one, understanding the role and responsibilities of a Sales Engineer can offer invaluable insights.
Primary Role: The Bridge Between Technical and Non-Technical Stakeholders
The primary role of a Sales Engineer (SE) in an HVAC distributor or manufacturer rep company is to serve as a technical expert during the sales process. They assist sales teams in explaining the technical aspects and benefits of an HVAC product or solution to potential customers, bridging the gap between technical and non-technical audiences. Sales Engineers also work closely with engineers and product managers to ensure the company's products meet customer requirements.
​
Responsibilities
Technical Sales Support: Sales Engineers offer pre-sales technical assistance and product education. They help sales staff present product features and benefits to potential customers and may participate in customer meetings and product presentations.
Customer Requirement Analysis: SEs often conduct needs assessments with potential clients to understand their requirements. They may also assist in crafting tailored solutions, which may involve selecting suitable HVAC systems or customizing a product to fit the client's specific needs.
Product Demonstration: Conducting product demonstrations, sometimes through webinars or on-site visits, is another critical responsibility. They break down complex technical concepts into digestible formats that clients can understand and appreciate.
Proposal and Documentation: SEs often create detailed proposal documents, including technical specifications, schematics, and pricing details. They may also develop manuals, FAQs, and other specialized content to help the sales team and the customer.
Feedback Loop: Sales Engineers provide feedback to the product management and engineering teams, suggesting product improvements or features based on customer interactions. This feedback is invaluable for ongoing product development.
After-Sales Support: Once the sale is completed, Sales Engineers often support the customer, ensuring that the products are installed correctly and helping troubleshoot any issues.
Competitive Analysis: They monitor market trends and competitors, providing input that can influence product development and marketing strategies.
Training: SEs are often responsible for training the sales team on the technical aspects of products, ensuring that everyone can speak competently about the company's offerings.
Client Relationship: Establishing and maintaining relationships with existing clients and stakeholders is critical to ensuring customer satisfaction and identifying opportunities for upsells or referrals.
​
Skillset
Technical Acumen: A strong understanding of HVAC systems, technology, and principles.

Communication Skills: Ability to explain complex technical concepts.

Sales Skills:Strong selling skills are crucial; the goal is to help drive sales.

Problem-Solving: Ability to analyze a problem from a technical and business standpoint.

Interpersonal Skills:Ability to connect with people and build long-term relationships.
​
In summary, Sales Engineers in HVAC distribution and manufacturer rep companies are indispensable in marrying technical capabilities with customer needs. Their unique position, straddling engineering and sales, makes them invaluable in fostering business growth and customer satisfaction.
​
​