​The Significance of Labor Day in the Commercial Mechanical Construction Industry

Labor Day is a holiday celebrated in the United States on the first Monday in September, commemorating the American labor force's contributions to the nation's prosperity and growth. While this occasion is marked with barbecues, parades, and various leisure activities, it holds a particularly unique significance for sectors like the commercial mechanical construction industry. In this article, we'll explore the importance of Labor Day in recognizing the role of this industry and why it serves as a momentous occasion for reflection, appreciation, and planning.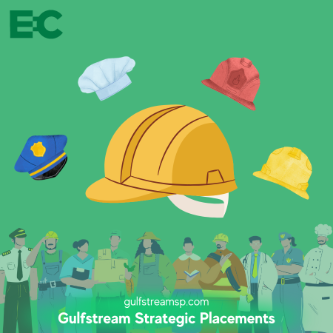 Celebrating the Workforce
Commercial mechanical construction is a labor-intensive industry that requires highly skilled workers in plumbing, HVAC (Heating, Ventilation, and Air Conditioning), electrical systems, and more. The industry depends on a vast range of professionals—from engineers and architects to skilled laborers and administrative staff—for its daily functioning and long-term success. Labor Day is a much-needed break and a tribute to the people who make up this diverse and talented workforce.
​
Safety and Workers' Rights
The commercial mechanical construction industry often involves complex projects that can be hazardous. Labor Day provides an opportunity to recognize the efforts that go into creating a safer workplace through regulations, labor unions, and continual training. It's a day to acknowledge the importance of workers' rights and the advancements made in ensuring employee welfare, from fair wages to healthcare and job security.
​
Looking Back to Plan Ahead
Labor Day is not just about reflection but also about planning for the future. Many organizations conduct annual reviews and update their strategic plans during this period. The downtime allows firms to assess operational efficiencies, labor productivity, and project pipelines, helping them to better prepare for the upcoming year. It aligns the team's efforts with the company's broader objectives, thus ensuring long-term profitability and success.
​
Emphasis on Training and Skill Development
The pause that comes with Labor Day often offers time to think about skills development. With technology advancing rapidly, staying updated is crucial in the commercial mechanical construction industry. Many organizations use this time to review and update training programs, thus fostering a culture of continuous improvement.
​
Family and Community Building
Last but not least, Labor Day offers an opportunity for employees to spend quality time with their families and communities. A well-rested, happy employee is often more productive and loyal to their company, contributing to a healthier work environment. The community activities often accompanying Labor Day celebrations can also serve as networking opportunities, thereby indirectly benefiting the industry.
Conclusion
Labor Day serves as a multifaceted occasion for the commercial mechanical construction industry. While the holiday provides a well-deserved break for hardworking professionals, it also offers a moment to reflect on past achievements, renew commitments to workers' rights and safety, and strategize for the future. By taking the time to recognize the essential role of labor in this sector, we not only celebrate the achievements of the past but also pave the way for continued growth and success. Happy Labor Day!
​
​