​The Rise of Building Automation Controls in Omaha, NE: A Deep Dive into the Job Market
Historically known for its strong agricultural roots and as a central transportation hub, Omaha, Nebraska has recently emerged as a promising hotbed for technology and innovation. One of the most dynamic sectors on the rise in this Midwestern city is that of Building Automation Controls (BAC). As the world moves towards energy efficiency, sustainability, and smarter buildings, Omaha is carving a niche as a hub for BAC professionals. Let's delve deeper into the burgeoning job market for Building Automation Controls in Omaha.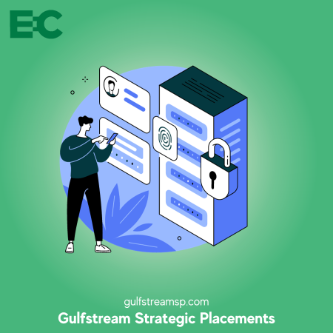 What Are Building Automation Controls?
Building Automation Controls refer to the systems and technologies designed to automate various building operations, such as heating, ventilation, air conditioning (HVAC), lighting, and security. These systems ensure energy efficiency, improved occupant comfort, and optimized building performance. As urban development surges and the demand for smarter buildings rises, BAC professionals are more crucial than ever.


Why Omaha?
Tech-Forward Vision: Omaha, part of the 'Silicon Prairie', has been nurturing a tech innovation and entrepreneurship culture. The local government and private sector invest heavily in tech infrastructures and education.
Educational Institutions: Institutions like the University of Nebraska at Omaha offer courses that are tailored to produce skilled professionals in the BAC field. This creates a reservoir of trained professionals, making it easier for companies to hire locally.
Growing Infrastructure: Omaha's infrastructural projects, both new constructions and retrofits, are increasingly integrating building automation systems, creating an amplified demand for skilled professionals in this domain.
Supportive Community: Omaha's strong sense of community and support for local businesses boost new ventures, startups, and innovative projects in the BAC sector.


Job Market Snapshot
Diverse Roles: From system designers, engineers, and technicians to sales representatives and project managers, the BAC job market in Omaha is diverse. This variety ensures opportunities for professionals at various stages of their careers.
Competitive Salaries: Compared to national averages, BAC professionals in Omaha receive competitive salaries. The cost of living in Omaha also remains relatively low, which means that professionals can enjoy a better quality of life.
Growing Opportunities: As more companies recognize the importance of energy efficiency and automation, the demand for BAC professionals is expected to rise. The increased emphasis on LEED-certified buildings and sustainable infrastructures in Omaha further bolsters this demand.


Conclusion
Omaha's progressive stance towards technology and its commitment to fostering innovation makes it a lucrative destination for BAC professionals. The city's focus on sustainable growth and a vibrant job market promises a bright future for those keen on making a mark in the Building Automation Controls sector. Whether you're a fresh graduate or an experienced professional, Omaha beckons with opportunities aplenty in the dynamic world of Building Automation.
​
​