​HVAC Service Technician Career Outlook: Thriving in Atlanta's Commercial HVAC Market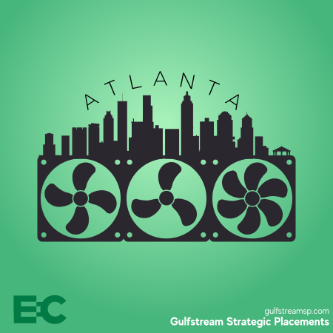 The commercial HVAC industry in Atlanta, Georgia, is a vibrant and expanding sector, offering promising career opportunities for skilled HVAC service technicians. The demand for qualified HVAC professionals is steadily increasing with a growing population, a bustling business landscape, and a commitment to energy efficiency.
Industry Overview and Growth Projections
The commercial HVAC market encompasses installing, maintaining, and repairing heating, ventilation, and air conditioning systems in commercial buildings, including offices, schools, hospitals, retail establishments, and industrial facilities. As these buildings rely heavily on HVAC systems for occupant comfort, productivity, and safety, the demand for skilled technicians remains strong.
According to the U.S. Bureau of Labor Statistics (BLS), employment of HVAC technicians is projected to grow by 9% from 2020 to 2030, much faster than the average for all occupations. This growth is attributed to the increasing adoption of energy-efficient HVAC systems, the aging of existing systems requiring more frequent repairs, and the expanding construction of commercial buildings.
Atlanta's Unique Market Dynamics
Atlanta's commercial HVAC market is particularly dynamic due to several factors:
Population Growth: Atlanta is one of the fastest-growing metropolitan areas in the United States, leading to the construction of new commercial buildings and the need for HVAC services.
Business Expansion: Atlanta is a significant business hub, attracting companies from various industries further driving the demand for commercial HVAC services.
Energy Efficiency Initiatives: Georgia is committed to energy efficiency, promoting the adoption of energy-efficient HVAC systems and increasing the need for qualified technicians.
Career Opportunities and Salary Outlook
The commercial HVAC industry offers a variety of career opportunities for skilled technicians, including:
HVAC Service Technician: Responsible for installing, maintaining, and repairing HVAC systems in commercial buildings.
HVAC Installer: Installs new HVAC systems in commercial buildings, ensuring proper operation and efficiency.
HVAC Controls Technician: Specializing in programming and maintaining HVAC control systems.
HVAC Project Manager: Oversees the planning, execution, and completion of commercial HVAC projects.
Commercial HVAC technicians in Atlanta enjoy competitive salaries, with the average annual wage reaching $55,670 as of 2023. Experienced technicians with specialized skills and certifications can command even higher salaries.
Skills and Certifications for Success
To succeed in Atlanta's commercial HVAC market, individuals should possess a combination of technical skills, certifications, and personal qualities:
Technical Skills: Strong understanding of HVAC systems, electrical principles, and troubleshooting techniques.
Certifications: EPA Section 608 certification, NATE certifications, and manufacturer-specific certifications.
Problem-solving Skills: Ability to diagnose and resolve complex HVAC issues effectively.
Communication Skills: Effectively communicate with clients, contractors, and colleagues.
Customer Service Skills: Provide excellent customer service, ensuring customer satisfaction.
Career Advancement and Training Opportunities
Commercial HVAC technicians can advance their careers by gaining experience, acquiring additional certifications, and pursuing specialized training programs. Many employers offer in-house training and development opportunities to enhance the skills and knowledge of their technicians.
Conclusion
Atlanta's commercial HVAC job market is flourishing, offering promising career prospects for skilled technicians. With a growing demand for HVAC services, competitive salaries, and opportunities for advancement, this field provides a rewarding and stable career path for individuals seeking a fulfilling profession in the HVAC industry.
​
​